My Cortana Interests on Bing.com
Isn't this beautiful? I am not talking about the photo, which is gorgeous. I am referring to my Cortana interests (weather, stocks, news) that appear at the bottom of the bing.com homepage.
We know what the user cares about so we surface it to their screen. Of course users have to be logged in with their Microsoft Account, the same one they use on their Windows Phone. We will also send notifications straight on the Bing homepage (top right corner), if the user has configured their interest to receive them.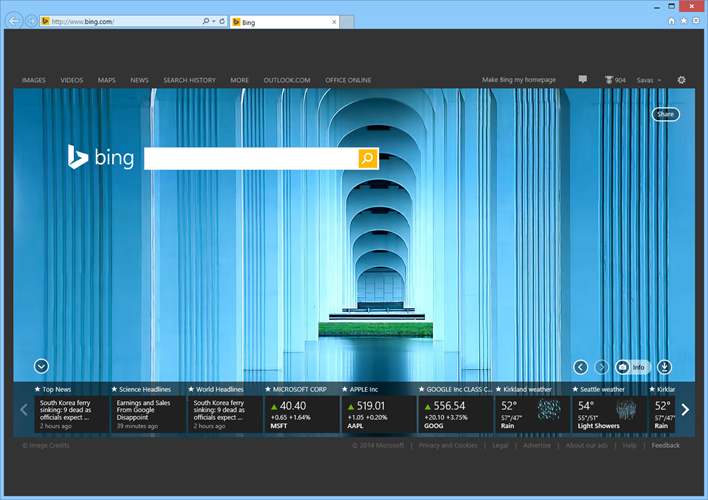 And users can see/edit their interests on the Web as well…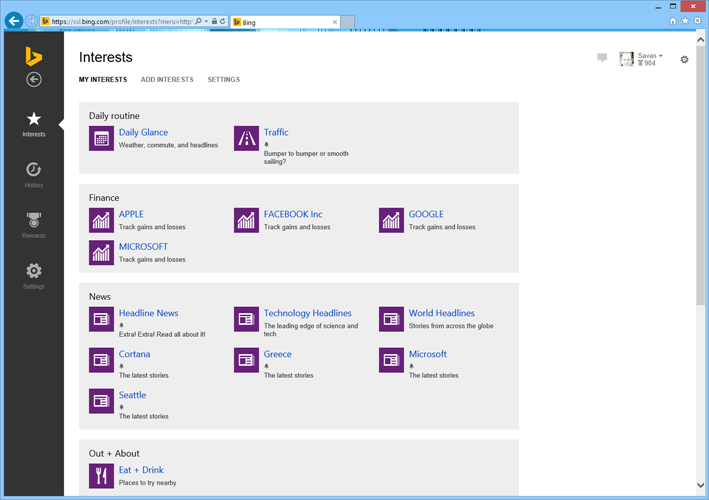 It was so great to see the various teams working together to enable the experiences both on Cortana and on bing.com using the same underlying platform.