The world's knowledge as a collection of information streams
Representing all knowledge as a set of continuous streams has been in my mind for few years now. In some of my public talks, I illustrated how information graphs and information streams might merge, how each single entity and each relationship could be represented as an individual stream, and how information should really be addressable in space and in time.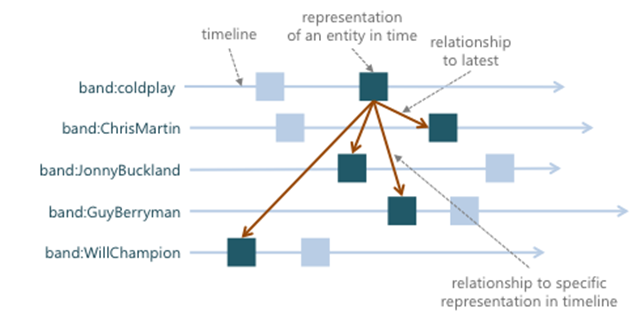 I have already written about the "What was the title of the song that I really liked at my last concert?" scenario for the future. It's all about machine-interpretable streams of information and reasoning over them.
An interesting essay over at Wired, "The End of the Web, Search, and Computer as We Know It", touches on the same topic. One might say that it's an explanation of the Reactive Framework :-) It even talks about how an operation on a stream (like a LINQ operator) can produce a new stream.
The article also talks about the value of personalized views over the world's information streams, a topic that keeps coming up in tech articles or interviews.
The vision writers are trying to tell us about a possible future. Given what the big companies are doing, that future might come faster than many might expect :-)
Fun times! :-)