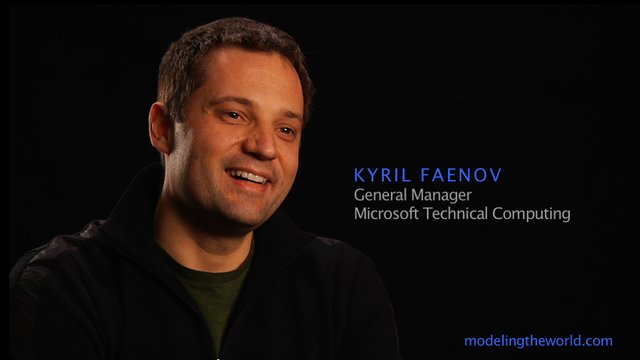 I met Kyril back in 2006. I was already in Microsoft for a year when Jim Gray and Tony Hey asked me to join Tony's Technical Computing team as an Architect. Kyril was in my interview loop for the job. We spent a lot of time talking about eScience, research, and Technical Computing; much longer than a typical interview. He made such a huge impression on me and I think I made a good impression on him.
After my move to Tony's group, I continued my interactions with Kyril, either as part of a collaboration around our HPC-related projects or to get his career advice. Few years later he recruited me to his organization. He asked me to join Mark Schnitzer, Scott Wigton, and Barry Bond in order to bring Technical Computing to the Cloud. I had so much fun.
I always thought of Kyril as a visionary, great manager, and great mentor. He always had time to chat with me (and I am sure with everyone else). I liked his management style so much that I actually offered him the role of CEO/co-founder for my personal side project. That was of course wayyyyy too optimistic given that he was so successful in Microsoft, with his role and responsibilities always expanding. Nevertheless, he still gave me great advice and was very supportive of my efforts.
It's been such a huge honor to have known Kyril. I am still shocked by his passing at such an early age. He was only 38y old!!!
There is an Imorial site for Kyril and here he is talking about his vision to model the world.
(source: Kyril Faenov – modeling the world)
My thoughts are with his family!